Services
Demolition & Dismantling
Wargo offers industrial, commercial, interior/selective, bridge and other customized demolition and deconstruction services for a wide variety of clients and in a wide variety of industries. From single-family homes and multi-story buildings to mega structures, no project is too complex or challenging with our expertise, resources and capabilities.
Wargo continually enhances our machinery and modifies our techniques to reflect the most advanced demolition concepts and equipment currently in practice. Whether the project requires a complete teardown or partial demolition within an active site or facility, our approach is designed to manage costs, solve problems by presenting solutions, improve efficiencies and most importantly ensure safety for every aspect of every job.
Our professionals will meet with you and discuss your needs and goals, review timelines and budget requirements and put together a mutually acceptable plan to complete your demolition project.
Industrial
Industrial demolition is one of the most challenging types of work in the industry. The combination of hazardous materials and dangerous working conditions allows no room for error. Demolition work in both active and non-active facilities demands extensive safety measures, careful planning, and attentive management. Wargo has more than 20 years of experience and expertise to safely and successfully perform this type of project on time and within budget.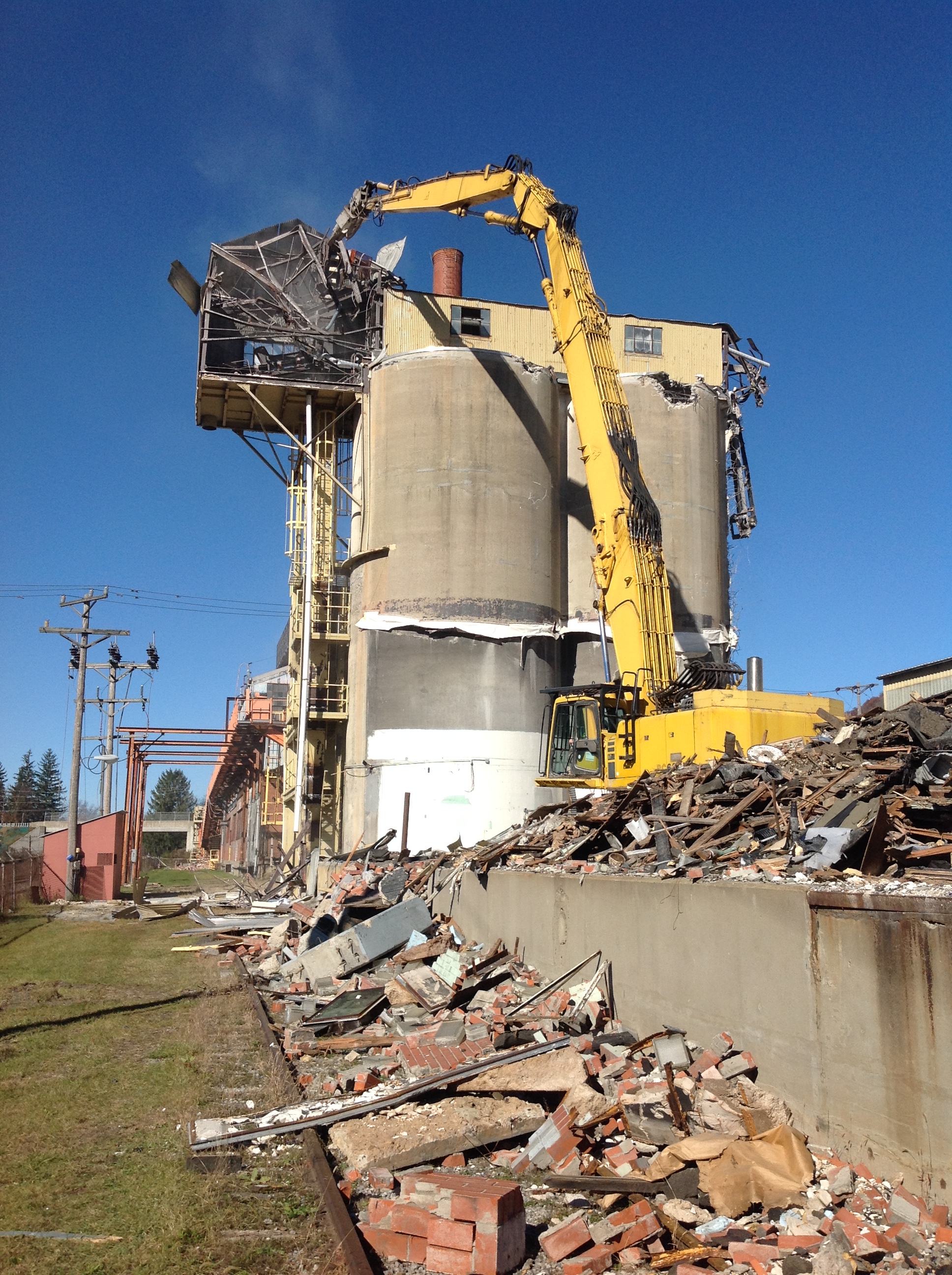 Commercial
Commercial demolition very often takes place in highly populated areas and in close proximity to other functioning businesses. Wargo's highly skilled operators are experts at demolishing buildings from within tight spaces, even when they are connected. With our state-of-the-art equipment, we are able to demolish/dismantle buildings with precision leaving no damage to nearby or attached structures.
Interior/Selective Demolition
Wargo offers a full range of interior/select demolition services. These services involve dismantling a portion of an existing space or a building complex without disturbing other areas of the facility. Our professionals have the expertise, training and equipment to get the job done.
Bridge
Wargo provides quality bridge demolition services. With the latest demolition equipment and our own developed bridge techniques, along with years of experience, Wargo is able to provide bridge demolitions of all of types and sizes over land, water or rail. Bridges are constructed in several different ways, all of which impact the demolition strategy. When bridges become obsolete or dangerous, the process of dismantling and demolishing them becomes complex. Tension points must be managed to avoid injuries in the demolition process. In some cases, lead paint must be dealt with in order to avoid contaminating the waterways or ground surfaces below.
Marine
Wargo has decommissioned and dismantled ships and barges as well as bridges over waterways. Some of our projects have required close working relationships with the regularities in a given geographical area for working over or around waterways.
Stacks - Towers - Silos
Wargo has a specialized high reach equipment for safety taking down stacks, towers and silos.
Residential
Wargo is well-versed in all the complexities involved in residential demolition services. Our staff will take care of disconnecting water, sewer, gas, and electric utility services. Like any other project, Wargo will have all underground utility lines marked by utilizing the areas notifications and permitting requirements.
Environmental & Remediation
Asbestos
Wargo will provide our clients with a stress-free asbestos and abatement service. We take care of the area as carefully and quickly as possible to minimize the risk of any potential harm to human life inside or out of a structure. We make sure that all of the asbestos is taken away carefully and disposed of lawfully. All Wargo personnel are trained and licensed in asbestos abatement.
Underground Storage Tanks (UST) & Aboveground Storage Tanks (AST)
Wargo's experience in navigating compliance with government regulations and managing all the paperwork involved in removing an underground or above ground storage tank will make the process hassle free. In addition, Wargo follows up the removal process by testing any soil and pit water as needed. Once those results are returned, Wargo may advise out client of additional environmental assessment of the site before the project can be completely closed.
Contaminated Soil Removal
Wargo has worked on a variety of contaminated soil removal project including but not limited to, hydrocarbon, mercury and arsenic.
Emergency Response & Mitigation
Wargo has played an essential role in emergency response situations and have assisted first-responders on many emergency situations including structural collapses, fires, flooding and other disasters.
Some of the emergency services that Wargo can provide include consultation, specialized equipment, skilled labor, and engineering. The combination of owning specialized equipment and having employees that are experienced in working with compromised structures can prove to be vital when dealing with situations that require rescuing and protecting people.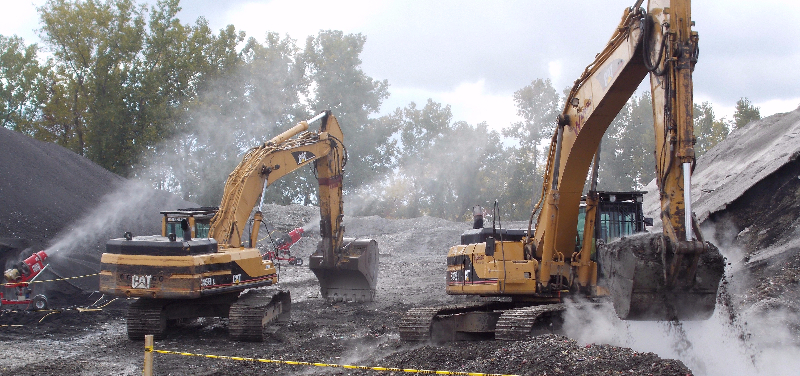 Concrete/Rock Breaking & Crushing
In addition to structure demolition, a project owner may need concrete demolition services by removing concrete foundations, floor slabs and machinery bases. In some cases, demolition may have occurred previously and now an owner desires to remove all concrete from the ground for a future new build or property sale opportunity.
Depending on your geographical area, you may encounter rock while trying to excavate. Wargo has the necessary equipment to hammer and remove rock and/or concrete from any location.
Whether an customer requires a concrete floor removal, a parking lot removed, or a state government demands highway concrete removal, Wargo is ready for any task.
By processing, crushing and recycling reusable materials onsite, such as concrete, asphalt and stone, Wargo can supply a reusable aggregate, road base or fill material for new construction which ultimately provides a cost savings to the owner. This eco-friendly solution reduces client costs for removing waste and acquiring new materials while minimizing a project's environmental impact.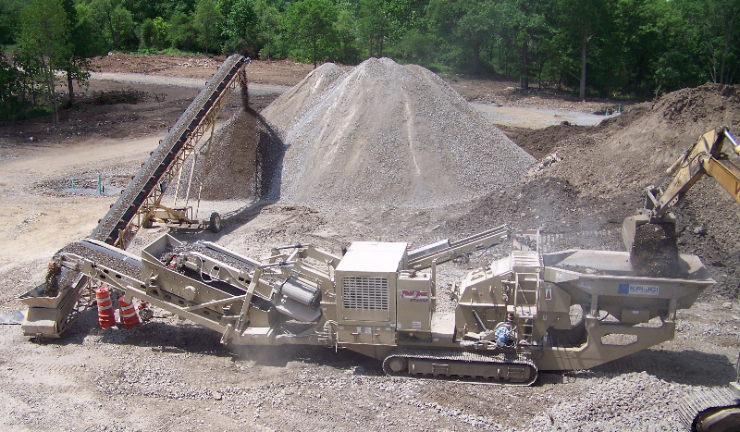 Excavation, Site Contracting & Land Clearing
With all of our experience and equipment, Wargo can also perform water line installation and sewer & storm line installation; as well as other infrastructure.
Wargo has the ability to remove one tree to the complete clearing of hundreds of acres.

Heavy Hauling & Rigging
Heavy Hauling
With our heavy duty tractors and specialized lowboy trailers, Wargo can haul any piece of construction equipment or over dimensional load to any job site, regardless of location. In addition, we also have box and flatbed trailers.
Rigging & Asset Recovery
When the customer requires the relocation of equipment to another facility, Wargo has the experience and resources in rigging, loading, securing and transporting to meet our customers needs.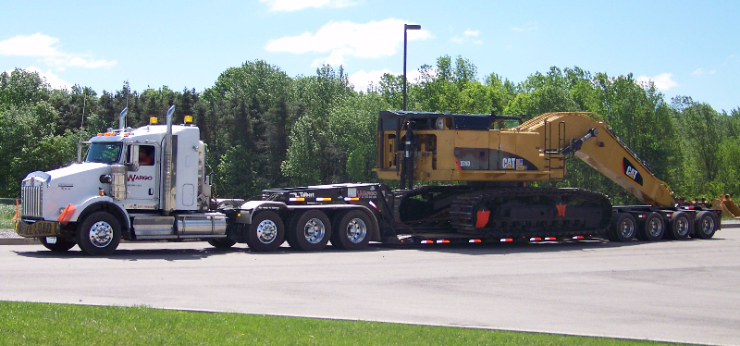 Customer Base:
Private Sector
Public Sector - Municipalities & Governments (Local, State, Federal and Armed Forces/Military Installations)
Commercial & Industrial
Manufacturing
Power & Energy
Infrastructure